All items available when visiting the Canal Society.
MEMBERS T-SHIRTS [Various Colours]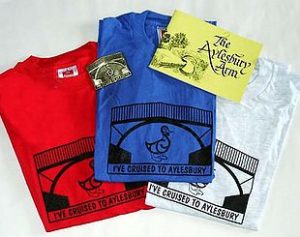 £4.75 [Adults]
£2.75 [Child]
T-SHIRTS FOR VISITORS AND MEMBERS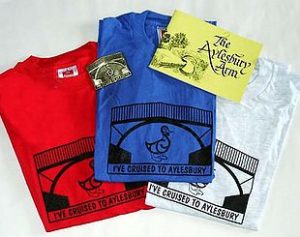 Various sizes and colours, screen printed
"I've Cruised to Aylesbury" bridge design same
as visitors plaque.
£4.75 [Adults]
£2.75 [Child]
VISITORS I'VE CRUISED TO AYLESBURY BRASS PLAQUE
REUSABLE OIL ABSORBENT MATERIAL
AYLESBURY CANAL SOCIETY LAUNDRETTE LIST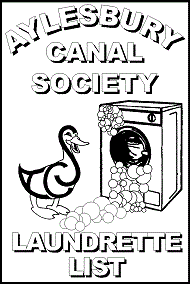 Copies are available at a cost of £4.50 from the Welcome Boat in Aylesbury Basin.